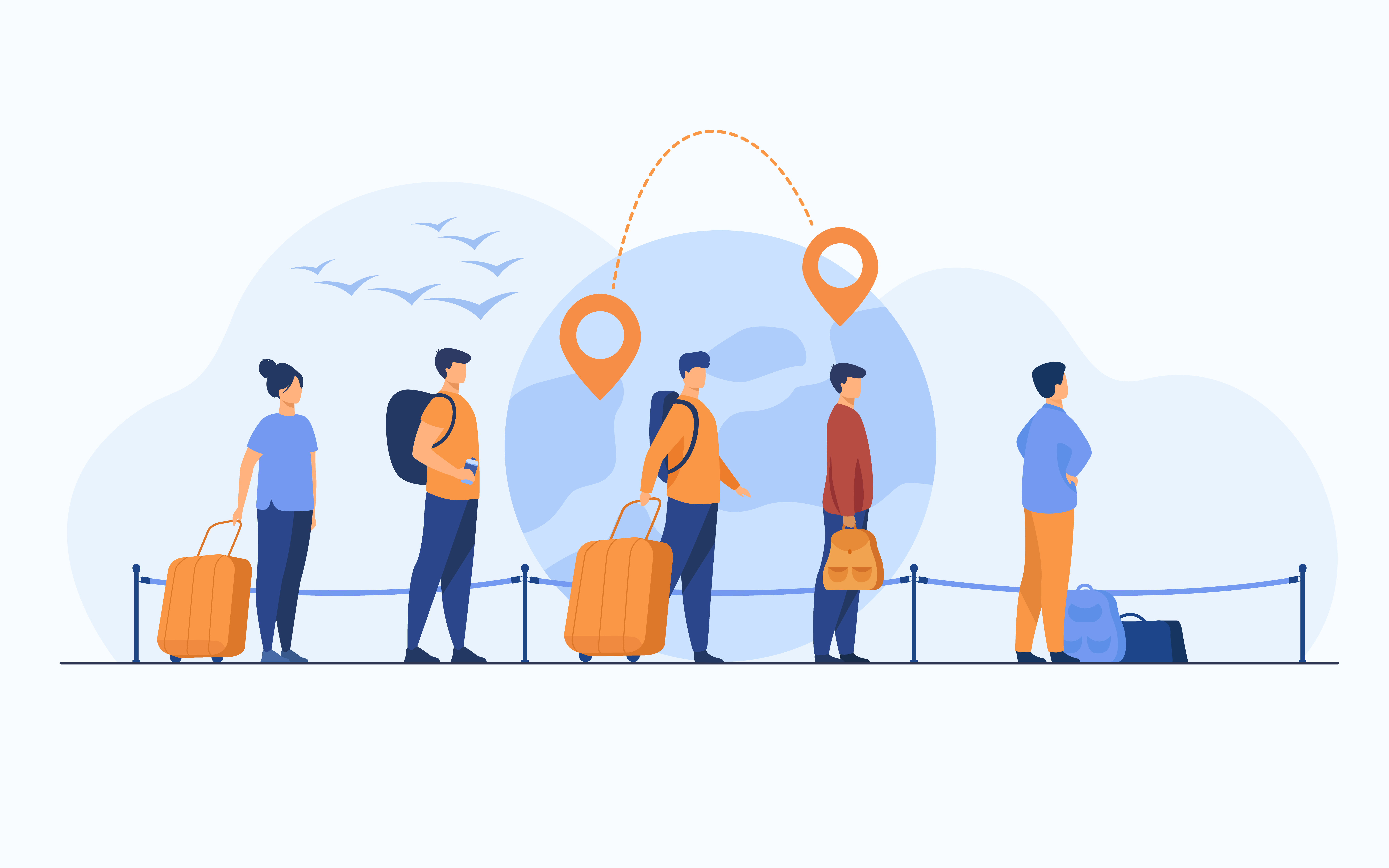 The Full form of VISA is Visitors International Stay Admission. VISA is considered as one of the most important document when a person is travelling to some other country. Travel Visas are mandatory for gaining entry to a good number of nations about the earth. There're some definite nations that require nothing besides an existing Visa page in the current Passport of yours for being stamped at the airdrome on arrival. However, in a good number of cases, one must get hold of a Travel Visa.
At Belair Travel, Our Visa Assistance team makes certain that all the documents presented are current & faultless. It is vital that you be secured at the time of traveling. Travel insurance presents you with the security bare minimum amount with highest overages. We supply Travel Insurance of foremost Companies with top 24/7 customer services and consistency. In keeping with your budget, we are capable of making your custom-made policy also.
Belair, as a Visa Service Provider are authorities in the processing of all sorts of visas to the USA, Europe/Schengen nations, New Zealand, Australia, South Africa as well as every other country. Visa Consultant have the specialty in the obtaining of Dependent Visa for every one of the spouses of a resident of Portugal.
We as a Visa Consultancy Service also provide our seafarers with help in obtaining their boat joining visas. We are an incredibly steadfast and a cost-effective choice due to a couple of reasons are:
- Our punctual as well as fitting email answers to all client queries
- Our method of keeping our present clients constantly updated on the advancement/development of the visa applications of theirs
With the aid of the speedy as well as efficient services of Belair Travel in visa assistance, there is no need for you to shell out a great sum of capital on long distance calls for making inquiries or receiving updates on your applications' pending status.
Visa Categories:
- Transit Visa
- Tourist Visa
- Medical Visa
- Medical Attendant Visa
- Business Visa
- Employment Visa
- Project Visa
- Intern Visa
- Film Visa
- Student Visa
- Research Visa
- Conference Visa
- Mountaineering Visa
- Missionary Visa
- Journalist Visa
- Entry Visa
- Diplomat Visa
- Official / Miscellaneous Visa
- UN Diplomat Visa
- UN Official Visa
- Visa on Arrival
- Long Term Visa
- SAARC Visa
- Overseas Citizen of India (OCI)
- Visitor (Only for Pakistan Nationals)
- Double Entry (Only for Bangladesh Nationals)
Visa categories issued from Indian Government:
1. E-Tourist
2. E-Business
3. E-Medical
4. E-Medical Attendant
5. E-Confrenece
Visa Fee
The fee depends upon the type of applied for and it's duration of visa. Visa fee is divided into various types depending upon the case viz; basic fee, special fee, processing fee by out-sourcing agency. During the online registration process, at the end of the process the basic fee shall be displayed. However, this fee shall be indicative only and final fee shall be charged while submitting the application at the respective counters Fee once received are nonrefundable, even, if the visa application is withdrawn, the visa is not granted, or if visa issued is of shorter duration of period than applied for or otherwise issued or returned at a time or on terms and conditions that may vary from those sought by the applicant. For further information on this, please check with local embassy office or Indian Visa Application center office or websites for information on applicable fee and payment methods.
Visa Processing Time
Upon receipt of the Visa Application through Indian Visa Application Center or directly, the Indian Mission/ Post requires a minimum of three working days to process the case and issue a visa depending upon the nationality and excluding special cases.
VISA in information & application forms may also be requested by an e-mail from our customer support *ur providing them your nationality, countries of transit and destination.